0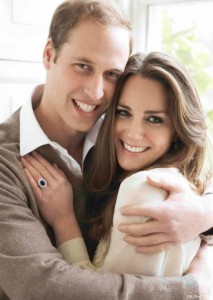 It's impossible to post a picture of any cake today.  Because we know that today somewhere in England..there will be a cake at a wedding to trump all other cakes.
I'm awake watching.  Are you?  Brooke and I are having a virtual tweet-up up on twitter.  Come join us.
It's not a secret.  I truly love weddings.  However, the hardest weddings for me to watch are the weddings where the bride or groom have lost a parent.  I always end up thinking about the parent that has passed on.  I always wonder what it would be like if they were still around.  Then I get all deep and wonder if they are watching and if they are proud..and all that mess.  I will be thinking about that today.  Especially after reading this article in the UK's Telegraph.
After all, aside from being the future King of England, William is indeed a boy who lost his mother in a tragic way.  I am sure that in the back of their minds everyone will be thinking about Diana (I mean…have you seen him?…he's the spitting image).  From the blue sapphire ring that sits proudly on Kate Middleton's finger to Westminster Abbey where the entire ceremony will take place, how could you not think of her?  Will she be there watching over him?  I am sure she will…as the title of the Telegraph stated, "Diana's ghost will be everywhere".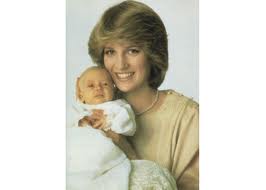 I have spent the past five  months anticipating today.  My mother was 8 1/2 months pregnant with me when Charles and Diana got married in 1981.  She often told me about Diana's long train as I was growing up.  Perhaps these stories inspired my ten foot veil at my own wedding.  Today I get to watch my version of a modern day fairy-tale wedding take place.
Congratulations Prince William and Princess Catherine.  Have a very happy wedding day.
And as soon as I get my hot little hands on a picture of their wedding cake, I'll be sure to post it.
Read More:
Kate and William
,
Kate Middleton
,
Prince William
,
Princess Diana
,
royal wedding
,
royal wedding cake
,
Westminster Abbey