3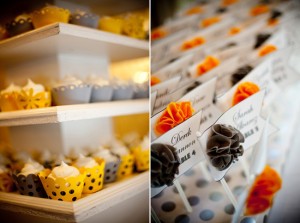 Okay.
So, I know that we're all about the Sweet, the Pretty, the Happy Endings around here.  And Happy and Hope are what make the world go 'round, and keep spinning.  But I can't, I just can't, have that date in my title, without at least acknowledging that on this date, ten years ago, many people lost their lives in a tragic, senseless, pre-meditated way.  And even though I am doing my best today to bring a little lightness to the world, I can't ignore that we all lost a little innocence on that sunny day, which started out like so many others.  Which happened to be, by the way, just six weeks before my own wedding. 
And let me tell you, nothing says, "We will go on, and you can't stop us," quite like getting married, and boarding a plane for a Paris honeymoon, days after 9/11.
So…onto quiet, happy, and hopeful today.  Because while we must never forget, we must also never forget to live.
And with that, let's talk about The News:
I love this story! – maybe mostly because this is my grandmother's birthday – but this family has made a tradition…of getting married on September 9 for generations.
We have featured a few of these…but apparently, the savoury cheesecake (like, a cake.  Made of cheese.) is going mainstream in Britain.  And it's suprisingly affordable.
Reg Henry shares that the best wedding speeches are not scripted, and are from the heart.
And now, The Sweet and Pretty –
I love the color and tradition of this incredibly beautiful Sri Lankan wedding, courtesy of Inspired By This.
Stunning in its simplicity, check out Bridal Snob's stacked bowl centerpiece.
Intricate Icings creates completely adorable Angry Birds cupcakes (for all you, like my daughter, who are obsessed.)
The Offbeat Bride offers up some blunt but kind ways to tell people they are not invited to your wedding.
I have a soft spot for carnations – I'm not sure why – but I loved this blog from The D Tales:  Carnations? Really?  For my wedding?
This is a particularly sweet wedding, with lots of sunny yellow touches.  An offbeat Austin wedding, courtesy of Polka Dot Bride. (Check out these adorable papers on the wedding cupcakes above!)
We couldn't agree more with this post from Weddzilla about wedding cake:  what's inside counts!
Have a delicious – and hopeful – week.
Read More:
9/11
,
angry birds cupcakes
,
cake flavors
,
carnations as wedding flowers
,
diy wedding
,
hope
,
sri lankan wedding
,
stackable glass bowl centerpiece
,
wedding cakes
,
wedding cupcakes
,
wedding etiquette
,
wedding favors
,
wedding traditions