0
Posted on September 18, 2011 by Brooke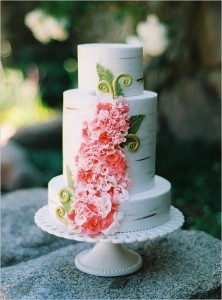 Pardon me while I turn down the a/c so I can bake some pumpkin muffins.
Anyone else in a rush for fall to feel like, you know, fall?  Here in the extreme Southeast, we've learned to take our fall cues from things other than the rustle of leaves and the cooling of temperatures.  How do I know it's fall?  Well…lovebugs come back for round two. (Or is it round three?)  Pumpkin patches start to pop up (and we have our pictures taken in folksy settings in our tanks and shorts and flip flops.)  It's not as hot…in the evening.  Meaning that it dips below, you know, eighty.
So in this weird time, where the magazines are telling me it's fall, and the mercury is telling me that summer rages on, I'll look to all the lovely blogs that I frequent to convince me that, at some point, I'll actually be able to wear jeans and shoes that cover my toes again.  Until then, let's see what's going on around, to quote Christen, the interwebs.  But first, The News:
Country Music trio Lady Antebellum has a new album out, and in the middle of the promotion melee, singer Hillary Scott is also planning a wedding.  Her thankful list includes an engaged – pun intended – fiance.
How sweet is this?  When the wedding was over, this caring family in Texas took the flowers to their local Ronald McDonald house.  A simple gesture which didn't cost an extra dime…and brightened the day of so many.
Paul McCartney will be, it seems, heading down the aisle once more.  Hopefully, this time it will work out a little better than the last.
And now for some Sweet and Pretty!
Have I mentioned how much I love Kara Buntin of A Cake to Remember in the last five minutes? And this is why: her blog is more than Sweet and Pretty…it informs.  I mean, I know a thing or two about cakes, but I did not know about cake tumors.  Until now.
Love, love, love, love, LOVE!  DIY Teacup succulent wedding favors, courtesy of Austin Wedding Blog.
We welcome this update from Erica O'Brien!  We're missing her blog, but are super glad to hear that the deets are coming together for her after her transcontinental move from California to Connecticut.
Stunning is how I describe this wedding shoot, inspired by the Disney fairytale, Tangled.  And the cake and adorable marshmallow pops by Hey There, Cupcake! that I feature above…fantastically fabulous.
We're lovin' the ombre inspirations in this post by The Knotty Bride…especially the cakes, of course!
Aaannnddd…just like that, I fell in love with Tessa Kim Veils and Accessories.  Because of this picture.
The Oceanside Bride asks of beachy wedding cakes:  to seashell or not to seashell?
A beautiful South Austin wedding, featuring dozens of bells, blowing in the breeze.  And another favorite touch:  the bride wears her glasses.  From Wedding Chicks.
Have a delicious week!
Read More:
beach wedding cakes
,
beach weddings
,
birch tree wedding cakes
,
cake blowout
,
cake tumor
,
decorating weddings with bells
,
disney
,
disney wedding cake
,
double height tiered wedding cakes
,
erica o'brien cakes
,
erica o'brien move
,
fascinators
,
hillary scott
,
hillary scott wedding
,
lady antebellum
,
ombre
,
ombre wedding cakes
,
paul mccartney
,
paul mccartney engagement
,
tangled wedding
,
tangled wedding cake
,
teacup succulent wedding favor
,
tessa kim veils
,
wedding bells
,
wedding diy
,
wedding flower donations
Recent Posts