0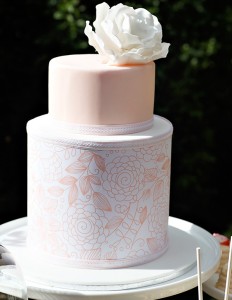 So…how was it?  Your Valentine's Day, I mean?  All that you hoped for?  Or did you have the occasion to make the day special for someone else?
I love all the DIY around Valentine's Day.  I mean, sure…there's no shortage of kitschy stuff you can buy at your local MegaMart.  I did, in fact, espy a car with a red Mylar "Be Mine" balloon the other day – which prominently featured the oh-so romantic Spongebob.  But cutting out red and pink paper hearts, and gluing them (not gluesticking them, mind you) to white construction paper – maybe even with a doily – that's good stuff right there.
So, I hope your Valentine's Day was at least as sweet as mine, filled with chocolate kisses and the sticky fingers of children (sort of lost the romantic vibe for some of you right there, I'm guessing.)
Well, let's get down to it, and find the beautiful featured on the interwebs this week.  But first, The News:
Seal and Heidi Klum both appear, days apart and for the first time, without their wedding bands.
Vera Wang has launched her own wedding app, complete with advice on planning and LOTS of pictures.
Mattel plans to release doll replicas of the Duke and Duchess of Cambridge to commemorate the couples' wedding anniversary – complete with wedding finery.  Um k.  We might need to get these.  For our daughters.  Yes.
Parents' having weddings organized…by their children?  Yes, says a new BBC reality show.
And now for the Sweet & Pretty:
Gig Masters explores five wedding controversies…that aren't.
A truly stunning Canadian wedding – complete with snow, outside – courtesy of Boho Weddings.  Seriously, if you click on no other link in this round up, you MUST see this.
Blue Collar Bride offers ways that you can thank guests with affordable favors.
Lovely black and white and red Tim Burton-inspired wedding, complete with fabulous, wonky cake.  From Aphrodite's Wedding Blog.
This Sweet as a Peach sweets table is darling.  So much so that we feature the cake, made by Cake-a-lishous, above.  By Hostess with the Mostess.
Fabulous!  How to plan a Breakfast at Tiffany's-themed bridal shower, courtesy of Emmaline Bride.
Precious honeybee-inspired styled wedding shoot.  So many beautiful images, but I adore the cupcakes, the picture of the bride holding the honeycomb, and the big floppy hat the the very fair bride changed into for the reception.  From The Bride's Cafe.
Have a delicious week!
Read More:
affordable wedding favors
,
black red and white wedding cakes
,
breakfast at tiffanys wedding shower
,
canadian weddings
,
heidi klum
,
honeybee wedding
,
mattel
,
peach wedding cakes
,
seal
,
Valentine's Day
,
vera wang
,
wedding controversy
,
will and kate barbie dolls