0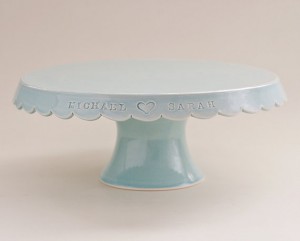 Welcome to February, y'all!
I hear that the groundhog saw his shadow (is that the one where there's more winter?)  I'm seeing a lot of declarations that it's all good…if it's more winter like this, then who cares?  But as a storm blankets the West today, I'm still super duper glad that I call the Southeast home.
So…big game…Valentine's Day…what else can you say about February?  Hurry up so spring can get here?  Well, in the meantime, put your feet up and look at some pretty with us.  But first, we'll get started with The News:
MensWeddingRings.com has added a snazzy new line of men's wedding rings that include religious symbols.  Now your new hubby can wear his faith on his sleeve…or his finger, as it were.
A fun and informative look at what is being called the "black dress backlash":  are brides truly ready to wear black down the aisle, courtesy of wedding dress queen Very Wang? It doesn't look like it.
Maine's Senator Susan Collins has announced her engagement to long time friend Thomas Daffron.  It's Senator Collins' first trip down the aisle.
Something old something new:  some couples are eschewing traditional caterers for food trucks at their wedding.
And now for the Sweet and Pretty:
Have we mentioned how much we love buttercream?  Okay, have we said it today?  Here are some of our very favorite cakes, featuring lovely and delicious buttercream finishes –
The folks Mason's Bakery pride themselves on their beautiful buttercream cakes, like this dark red roses cake.  We quite agree!
A beautiful cake with a buttercream lattice design, featuring Mickey and Minnie on top!
Smooth buttercream with piping and a pale blue ribbon is so pretty.
I love the rough texture created by buttercream on this rustic autumn cake.
Kara Buntin of A Cake to Remember makes a wonderful point about small cakes for smaller receptions; you don't have to "settle" for one tier if you don't want to.  And isn't this cake beautiful?
Borrowed and Bleu shares some helpful tips for flying internationally on a budget if you're honeymooning abroad.
I adore these personalized cakestands, featured on Emmaline Bride and made by Jeanette Zeis Ceramics.  Fantastic!
Polka Dot Bride shares an adorable invitation for a destination wedding set in Bali.
Liz from Broke-Ass Bride gives her (very few) wedding pet peeves.  They ring true and are hilarious…two reasons that you should click on the link.
A Seriously Adorable (Wicked Good even?) destination wedding in Pemaquid, Maine, featuring LOBSTER, whoopie pies, mason jars, and the cutest-yet-sensiblest red shoes I've seen in a while.  From Knotty Bride.
Have a delicious week!
Read More:
black wedding gowns
,
buttercream wedding cakes
,
destination wedding invitations
,
destination weddings
,
food trucks
,
food trucks at weddings
,
international flight deals
,
maine weddings
,
mens wedding bands
,
personalized ceramic cakestands
,
petite wedding cakes
,
senator susan collins
,
small wedding cakes
,
thomas daffron
,
vera wang
,
wedding bands with faith symbols
,
wedding bands with religious symbols
,
wedding diy
,
whoopie pies