2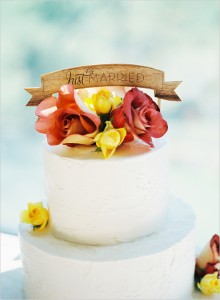 Greetings, friends and fans of the lovely!
Something truly tragic happened this week. Yes. The silk string on my pearls frayed and now I am pearl-less until I get them fixed.
No, I'm serious.
So, in determining what to do about this predicament, I mean, what DOES a girl do?  Have a strand for everyday of the week so that they don't wear out?  Where costume pearls or freshwater jobbies for everyday-around-the-house wear?  Because I am totally serious when I say I wear them EVERY day.
Not a big deal in the grand scheme of things (you know, elections, natural disasters, world peace, that sort of thing) but it rocked my world.  And at the end of February, precious little does.
Here's hoping that you aren't giving up sweets (ergo, us) for Lent.  So let's check out what's new and now from around the interwebs.  But first, the News:
Sources say that the mysterious wedding-doings of Justin Timberlake and Jessica Biel may be happening as soon as this summer.
What could be better than marrying your best friend and bowling buddy of 12 years?  Why, bowling a perfect game on the same day, of course!
We adore Miss Manners (and assume you do, too.)  Here, she explains that wedding dresses do not have supernatural powers.  Read on.
Elizabeth Smart, kidnap-victim-turned-child-advocate (LOVE THIS) has married her fiance, Matthew Gilmour, in a private family gathering held on the Hawaiian island of Oahu.
And now for some Sweet and Pretty:
A run down of our beautiful cakes this week!
Monday saw the beautiful and blingy silver coin wedding cake.
Tuesday, it was an adorably exquisite handpainted tree with lovebirds wedding cake.
On Wednesday, I loved sharing with you this darling beehive wedding cake.
Thursday, brought pretty in pink with this flowered cutting cake and cupcake tower.
Vintage bride and groom sets as far as the eye can see on Cake Topper Friday.
From darling on Wednesday to daring on Saturday – a beautiful royal purple-trimmed wedding cake.
Kara Buntin of A Cake to Remember would like for you to stop being annoyed about shrinking volumes in cake mixes, and learn to bake from scratch.  She has a couple of book suggestions to help you on your journey.  (And by the way…for the record, I quite agree.  Vehemently, even.)
Most people automatically think beach wedding when they hear about nuptials in Hawaii, but check out this incredible, setting, highlighted by Maui Photographer Blog:  The Haiku Mill.
We love Weddingstar's DIY Goodie Bag wedding favors, documented in parts one and two.
Style Me Pretty is in my head.  They know I'm jonesin' for a trip to Key West, so they posted this Key West wedding just for me.  I'm bringin' you with.
A beautiful Charlottesville Garden Party wedding, with a classic and pretty rose topped cake, crafted by Albemarle Baking Co and featured above.  From Wedding Chicks.
Have a Delicious week!
Read More:
beehive wedding cake
,
bird wedding cakes
,
cake mixes
,
cake toppers
,
elizabeth smart
,
hand-painted wedding cakes
,
hawaii weddings
,
jessica biel
,
justin timberlake
,
key west weddings
,
matthew gilmour
,
maui weddings
,
miss manners
,
pink cutting cake
,
purple wedding cakes
,
silver coin wedding cake
,
the haiku mill
,
tree wedding cakes
,
vintage bride and groom cake toppers
,
virginia weddings
,
wedding advice
,
wedding diy
,
wedding goodie bags