0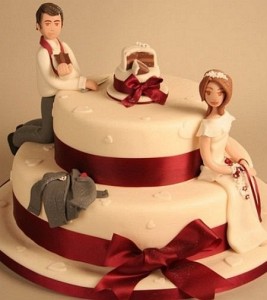 What's the best Wedding Cake Topper?  How about a Wedding Cake?
This is seriously cute, don't you think?  The groom and the bride, kicking back after an exhilarating and exhausting day of celebration, by cutting their cake, and having a slice.  But look at it!  I mean it's exactly like the big cake it sits on top of!
Isn't it great when a cake artist really captures the details, and captures them well?  From the inside of the cake (I just know the big cake is chocolate too) to the crumpled jacket of the groom to the sweet expressions of the couple.  Well done.
Read More:
bride and groom cake topper
,
miniature cake
,
wedding cake cake topper