0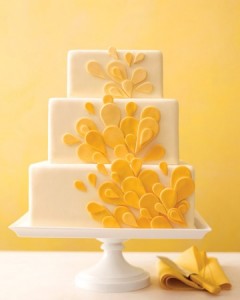 While we all know that crying at wedding is expected, your guests might not expect this tear drop cake.
This cake is so original and whimsical that it is going to leave you and your guests smiling all evening long.
I love the simplicity of the design. It's a gorgeous white fondant cake covered with more fondant "tear drops."
That's it. No other embellishments are needed or necessary. And the beauty of the tear drops – you could have them created in any color of your wedding color palette.
Maybe you're having a fall wedding, you could have them made in several "fall" colors and then they might not look like tear drops, but rather falling leaves.
There are so many way to personalize this cake and make it your own.
And it's certainly nothing to cry about.
Read More:
bold color wedding cakes
,
bright colored wedding cakes
,
colored fondant tear drops
,
colored fondant wedding cakes
,
colorful wedding cakes
,
diy fondant
,
fondant
,
fondant cutouts
,
fondant stamps
,
teardrop wedding cake
,
white fondant