colored fondant wedding cakes
0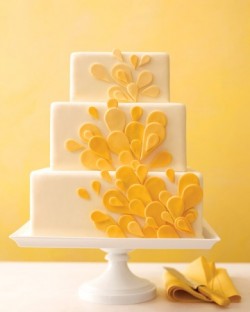 While we all know that crying at wedding is expected, your guests might not expect this tear drop cake.
This cake is so original and whimsical that it is going to leave you and your guests smiling all evening long.
I love the simplicity of the design. It's a gorgeous white fondant cake covered with more fondant "tear drops." Read More
0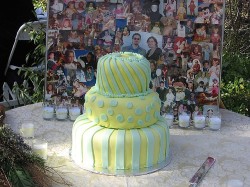 I love when I find a cake that is like nothing else I've never seen before.  After awhile all cakes start to resemble one another and I like to throw in an eclectic cake just to keep it interesting.
The originality in this cake comes with the coloring.  I cannot remember Read More