0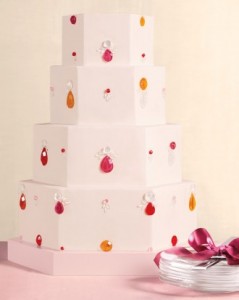 We all know that the bride's diamond ring is the one jewel that everyone will be staring at on the big day.
But what if your wedding cake was decked out in jewels too? That would definitely make it the center of attention for a while.
I love the idea of adding jewels to a wedding cake.
But what I love more is the idea of adding edible jewels to the wedding cake!
That's right – you can have your diamonds and eat them too.
All you need is a gorgeous bright white wedding cake with fondant icing and some edible jewels. Have your baker attach the jewels with clear piping gel and you have a cake your guests won't soon forget!
You can find this sparkly cake here.
Read More:
edible jewels on wedding cake
,
jewels on wedding cake
,
sparkly wedding cake
,
white wedding cakes