0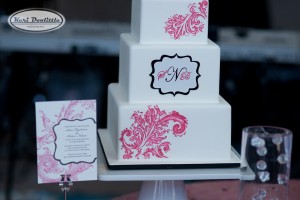 Can you feel it?  That crackle of excitement in the air.  Any minute, that first crocus is going to burst forth through the snow.  Any day now, that first jonquil will peep its sunny little head skyward.
Maybe it's the anticipation of a Royal Wedding.  Maybe it's a touch of premature spring fever. Maybe it's too much coffee!  But here at aWCB, we're excited about the upcoming season o' weddings, and we think you should be, too!
Here's what we found as we poked around the web for the Best and Brightest this week in the World of Wedding.  But first, The News: 
Kelsey Grammer and Kayte Walsh married in a lavish ceremony on Broadway.  Who made the cake?  Sylvia Weinstock, of course.
Country singer Kellie Pickler dishes with Ellen about why she decided to elope – and what she had inscribed inside of husband Kyle Jacobs' wedding band.
And now, onto The Sweet and Pretty:
Refinery 29 shares tips from top wedding bloggers about How to Get Hitched on a Budget.
Austin Wedding Blog offers this terrific post about what couples should expect during an Engagement Photo Shoot.
You are getting this link because I heart pistachios in a big way:  Sprinkle Bakes makes the most beautiful little Lucky Vanilla Cupcakes, just in time for St. Patty's Day!
Inspiration from your invitation?  And why not?  Intricate Icings Cake Design  of Erie, Colorado, recently showcased a breathtaking cake, stark and tailored, trimmed with the most perfect pink scrollwork, and finished with a bookplate design on the middle tier.  Perfection –  and it all started with a Sweet Letter Press  invitation.
As we rush head first into spring, Lori Hutchinson reminds us in this beautiful post on TheCaketressBlog that winter weddings can be wonderful, too.
Thanks to Rachael Teufel for allowing us to feature her beautiful Chic Swirl Cake, artfully photographed by Keri Doolittle, and inspired by Sweet Letter Press.
Have a delicious week!
Read More:
cupcakes
,
engagement photo shoot
,
Getting married on a budget
,
Kayte Walsh
,
Kellie Pickler
,
Kelsey Grammer
,
pistachio
,
Refinery 29
,
Sprinkle Bakes
,
wedding cake inspiration
,
winter weddings