0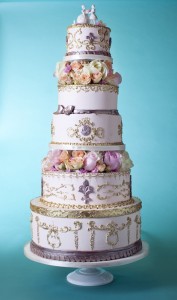 Zip, zoom, bang!  I don't know about y'all, but my early spring is off to a roaring start.  So many exciting things going on that it's hard to keep up.  A wedding here, a birthday party there, visits from friends to plan, a trip to a wonderful, well-known shelling beach to ponder – and a girls-only cruise that I can hardly wait to savor!
Wait?  Where was I?  Oh yes.
And if that weren't enough, there's a royal couple planning a royal wedding, and we are royally interested!  Too much?  Well, you'll forgive me, since we are within a month of Kate and Will's Big Day.  Perhaps we will return to non-Kate-and-Will posts following April 29.  But for now we shall bask in the glory.  Will it be the wedding of the new century?  We shall see.
But many pretty, exciting things are going on this week, and we'd like to share a taste.  So we will below, but first, The News:
Southern sweetheart Reese Witherspoonand fiance Jim Toth tied the knot last weekend.  We hear the dress was stunning.  Pics, please!
Prince William has – gasp! – said no to wearing a wedding band.  But how in the world will we know he's married?!  Oh, wait…
As with everything, the economy is dictating an important facet of wedding receptions:  to cupcake or not to cupcake?  That IS the question.
And now, The Sweet and Pretty:
Omistars in heaven above:  Jenniffer White of Cupadee Cakes offers this absolutely adorable Dogfish Head Ale groom's cake!  I need a 'like' button!
Oh, but I am a fool for hydrangeas.  If this DIY hydrangea cake by I Am Baker appears on my "to do" list in the near future…well, let's just say no one will really be surprised.
Kari Haskell of Retro Bakery in Las Vegas is always cutting edge.  We're sorry we missed this "Married in Las Vegas on St Patrick's Day" homage, but we had to share.  Because our motto is better late than never.  (Check out Kari's other awesome creations in the same post.)
It's official:  we may have to get married again (or at least have a wedding.  Girlfriends, who's with us?)  Whyfore, you ask?  Because 100 Layer Cake just let us know that Kate Spade has announced her bridal line, Wedding Belles (and Whistles.)  Oh yes.
Oh but yes we did just come across a Marie Antoinette-inspired wedding cake on The Wedding Bee – and since we stole her tag line (we don't think she minds) we want to share this gorgeous creation with you.  (Incredible cake by Cake Coquette.)
Read More:
cupcakes
,
Dogfish Head Ale
,
hydrangeas
,
Kate Spade
,
Marie Antoinette
,
Prince William
,
Reese Witherspoon
,
St. Patrick's Day
,
Wedding Belles (and Whistles)
,
wedding budgets
,
Will and Kate