0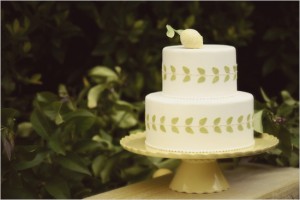 We're getting word from all over the country of April Showers…and a few April Flowers.  Friends in the Southeast are telling us of cold and rainy weather, while pals in the Midwest are crowing about the first irises of the season.  Here in the South, we continue to enjoy lots of sunshine and an early summer as usual.
As our thoughts turn to family traditions and springtime rituals of Easter egg hunts and beautiful bunnies, we are dreaming of all the weddings that are sure to be populating our calendar very soon!
Here is what caught our eye this week in the World of Wedding.  But first, The News:
The LA Times offers 21 ways to add romantic and pretty touches to your wedding.
Cunard Cruise Lines will celebrate the Royal Wedding with a broadcast of the festivities on board its ships, as well as a special commemorative royal wedding dinner menu full of "posh nosh."  Do you think it's too late to book passage?
And on to The Sweet and Pretty:
Oh, how we love a good tradition…but we also heart putting our own spin on it.  Belle the Magazine shows us some new and inventive ways to get that Something Blue  into your ensemble.  (Keep scrolling through the long, vertical text.  There are some truly stunning pictures awaiting you.)
Did someone say…s'mores?  If you're having an outdoor wedding, Weddzilla offers some truly adorable ideas for incorporating everyone's favorite fireside treat – s'mores! –  into your special day.
Lemons seem to be figuring prominently into this season's weddings.  We're seeing lots of lemony-yellow dresses and flowers.  Here's a lovely lemon-inspired wedding, courtesy of The Wedding Chicks.
Kelly McWilliams gives you the reasons you really should get engagement photos in her Wedding Tidbits blog.
Looking for a wedding-related job?  Liene at Think Splendid introduces us to the Wedding Job Board.
We thought this fanciful vintage wedding cake, swathed in roses by Mason's Bakery was To. Die. For.
(Lovely Lemon Wedding Cake by Filigree Cakes.  Photo by Hoffman Photographer.)
Read More:
buttercream roses
,
engagement photos
,
lemon wedding cake
,
lemon yellow weddings
,
lemons
,
royal wedding
,
s'mores
,
something blue
,
vintage wedding cake
,
wedding job board
,
Wedding tips