0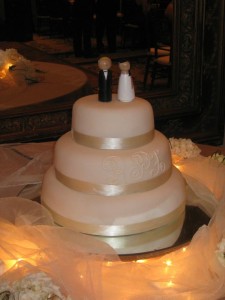 On my first day of graduate school I didn't know a soul.  By the end of the day I had two brand new friends and a date for sushi later in the week.  One of those friends was named Bea and she was the first person I'd ever met that owned more than one piece of Chanel.  Not just the kind of Chanel that I had (that my cousin bought me off the streets of NYC from a guy named Paco) but the real kind. Her collection not only included a purse but sunglasses and a pair of shoes.  The good thing about Bea was that she wouldn't rub it in your face.  If you asked her if it was real she would tell you that it was but other than that she was pretty low-key about the whole Chanel thing.  Another cool thing about Bea..she was from El Salvador.  I asked her twice but she is not any sort of El Salvadorian royalty or anything.
Back to the task at hand.  My first graduate school friend got married this weekend in El Salvador.  Oh, how I wish I could of been there.  An El Salvador vacation would have been right up my alley last week–but it wasn't in the cards for me.  Luckily, Facebook exists so as soon as pictures popped up on peoples pages I was able to virtually attend.  And of course…I had to hijack her cake picture.  This sweet and simple yet classic and stunning three tiered cake has rounded edges covered in fondant.  I just love the different dimension that the rounded edges give as opposed to the more classical straight edges on cakes.  Each base has a champagne ribbon around it and the cake is topped off with an adorable gumpaste bride and groom topper.  It's hard to see in the picture, but on the middle tier, Bea and her husband's initials are monogrammed on the cake.
I think CoCo Chanel would approve.  Don't you?
Read More:
classic wedding cakes
,
fondant wedding cakes
,
gumpaste cake toppers
,
monogrammed wedding cakes
,
rounded edges wedding cakes
,
wedding cakes with cake toppers
,
wedding cakes with ribbons
,
white wedding cakes