0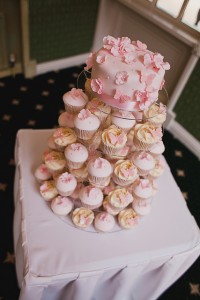 I feel like putting on my lacy gloves, Jessica McClintock hat, and heading to a tea party!
Isn't this precious?  Helen and David certainly had a lovely little cupcake tower and cutting cake to celebrate their Big Day.  I love the petal pink hue, and the fluttery flowers and butterflies that trim both the cake and the cupcakes.  The use of the clear cake stand is simply BRILL, as it allows you to focus completely on the confection.  The cupcakes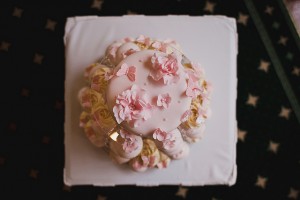 themselves are iced with the same petal pink and a soft cream color frosting.  There is nothing I do not love about this display.  Photographed beautifully by John Hope Photography.
Read More:
butterfly wedding cakes
,
flower wedding cakes
,
monochromatic wedding cakes
,
Pink wedding cakes
,
pink wedding cupcakes