monochromatic wedding cakes
0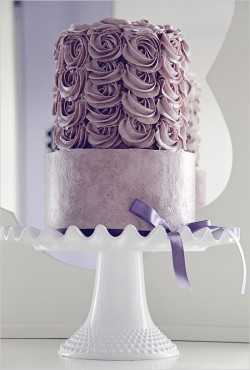 I just love this little cake!  It's a study in contrasts and uniformity all at once. The smooth bottom layer and the flamboyant top one – brought together by a monochromatic color scheme.  And while the bottom layer is a regular height, the top is exaggerated.  And don't you love the color of the icing?  Clearly, it's fruit-based, not food-coloring based…love LOVE!
I adore a tiny cake.  It Read More
0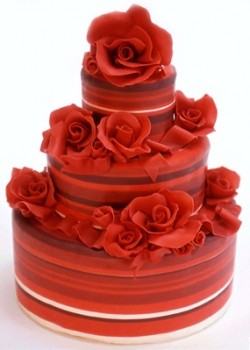 I'm not feeling very subtle today. So I went in search of a cake that would set Brooke convention (you know, beachy, classic, pearls, blah blah blah) on its head.  And this is what I found.
Isn't this stunning?  Bands of different red hues encircle an otherwise simple three-tiered round cake.  A band of white is added on the top and bottom layers for contrast, and the whole thing is trimmed out in Read More
0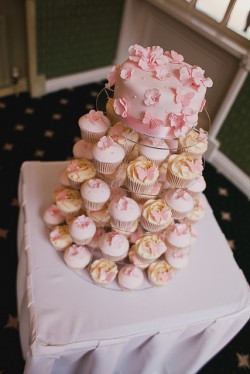 I feel like putting on my lacy gloves, Jessica McClintock hat, and heading to a tea party!
Isn't this precious?  Helen and David certainly had a lovely little cupcake tower and cutting cake to celebrate their Big Day.  I love the petal pink hue, and the fluttery Read More