0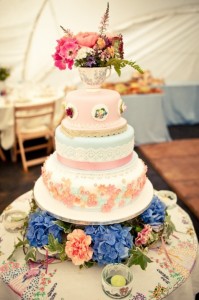 Greetings and salutations!
I have a question for you:  why, oh why, does it take going back to school for kiddoes to make life suddenly make sense and seem orderly again?  I think that's hitting the nail on the head.  It's a sense of order.  A sense of order that my household has been sorely lacking since the Great Homeschool Experiment of '11.
Homeschooling parents?  God bless 'em.  We found out that a) this career girl may not be cut out for that kinda thing; b) my daughter may not be, either.  So maybe we'll revisit in a few years.  Or maybe not.  You don't know until you try it, and for now, we're gonna throw the towel in.
What does this have to do with weddings?  Oh, absolutely nothing.  But it is interesting, at least to me.  And it would explain why I've been flighty this summer, with divided attention.  Heck, I missed posting one day this week for the first time EVER.  Sigh.  Well, as Scarlett says, there's always tomorrow.
So, fall may not be quite here, as we're still sweating our brains out in Florida, but we KNOW that it's right around the corner.  And that electric charge of excitement in the air as we head into this favorite time…well, if I'm not careful, I'll get giddy tout suite.
But for now, let's continue to wind down summer, and see what our friends are up to.  But first, a glance at what we covered this week here on A Wedding Cake Blog.
On Monday, I featured this incredibly beautiful White on White Seashell Wedding Cake, which appeared at a wedding held on the grounds of the King and the Prince Resort on St. Simons Island, Georgia.  What a lovely, lovely spot.
Tuesday brought with it a Pink Bow Wedding Cake, and I suggested that you could use this concept for any number of embellishments, from butterflies to bunting and beyond.
I brought you this beautiful geometric Orange and Hot Pink Tropical Inspired Square Wedding Cake on Wednesday.  Who's ready for the islands?
We ventured back into the land of girly and romantic on Thursday, with this Pink Peony Cupcake Tower, which reminds me…I'd really like a cupcake right now.  Lemon Drop would super hit the spot.
We sat Cake Topper Friday out this week :-O, but we returned on Saturday with this beautiful, drippy rich Chocolate Groom's Cake for Saturday.
And now, let's see what Sweet and Pretty and News is happening in the World of Wedding.
I HAD to feature Emily and Matthew's Vintage Meets Rock n Roll Welly Wearing Wedding by Boho Weddings.  I mean, there is NOTHING that I don't love about this wedding!  Please be sure to read the text as well as viewing the pics…it's adorable.  The DIY wedding cake, which I feature above, is stunning.
Southbound Bride offers some great inspiration for mismatched bridesmaid accessories – a great way to allow your party some personal expression while having a unifying element.
A sweet and preppy Lily Pulitzer-inspired wedding board by Burnett's Boards was too cute to pass up!
Hollywood Life is reporting that this, THIS is the weekend for the highly anticipated Angelina Jolie-Brad Pitt nuptials.  Not before.  No.  This is it.  Really.
And, on the flipside (c'mon.  I had to.)…Jennifer Aniston is engaged.  Her former wedding planner (you know, the one that orchestrated the Pitt affair) weighs in on what Wedding Number 2 might look like for Jenn.
HuffPo has an excellent article on backing away from Wedding Blogs: Are Wedding Blogs Ruining Your Wedding? I've often wondered the same thing.
I recently found this AWESOME blog, and I wanted to share it with you!  It's called Secrets of Paris. I'm thinking if you are planning a honeymoon to the City of Lights, you'll want to check this one out.  I absolutely can't wait to explore the ins and outs of all of Heather Stimmler-Hall's ideas and experience.
And with that, I bid you adieu.  Have a delicious week!
Read More:
angelina jolie
,
brad pitt
,
grooms cake
,
jennifer aniston
,
jolie pitt wedding
,
mismatched bridesmaid accessories
,
orange wedding cake
,
paris honeymoon
,
pink bow wedding cake
,
pink peony wedding cake
,
seashell wedding cake
,
teacup wedding cake
,
tropical wedding cake
,
vintage wedding cake
,
wedding blogs
,
white on white cake