0
Posted on November 11, 2012 by Brooke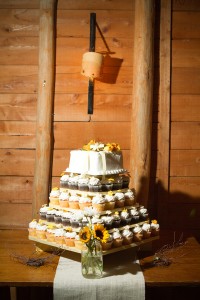 Greetings, Fellow Cake Lovers!
We're through a tumultuous Election Day and today, we celebrate our veterans.  A whole lotta flag waving going on this week, yes?
And I've been all over the map with my cake love this week.  In fact, there was one day that I said.  Yep, nope, I'm good.  No cake today.  Even I feel like going on a sweets strike occasionally.  But I usually snap out of it pretty quickly.
It's a beautiful day here in the southeast, and I have birthdays and holidays to conquer (not to mention a tea to plan), so let's get to it, shall we?  I think I'll skip the review this week and go straight for the Sweet and Pretty.
Smack dab in the middle of these two days that celebrate our rights and freedom, I wanted to show you this fun vote that Half Baked held on their Facebook page: readers voted for their favorite patriotic cake.  Which is your favorite?
Kara Buntin at A Cake to Remember asks if we've made food plans for the upcoming holidays yet (that would be a nope

 on my part).  But even more happily, she shares an amazing-sounding chocolate cookie recipe.  Pretty sure I have all the ingredients right now…
This rustic yellow and white barn wedding from Weddzilla caught my eye…probably because those bride flipflops look suspiciously like the ones I wore for my reception!  And I share the couple's cupcake tower, trimmed in yellow, above.
I adore this teal and grey bridesmaid's palette from Wedding Chicks — especially those darling dancing flats!
I can never resist a wedding at the fabulous Greenbrier Resort in my home state of West Virginia.  From Style Me Pretty.
I know it's not a wedding, but I had to share with you this cute Dumbo-inspired kid's birthday table from Hostess with the Mostess.  Nutter Butters!  LOVE!!
Hey Gorgeous explores Bridesmaid Style 101, and I'm diggin' those J. Crew dresses.
Have a Delicious Week!
Read More:
bridesmaids style
,
chocolate cookie recipe
,
dumbo cake
,
dumbo sweets table
,
greenbrier resort
,
grey and teal bridesmaids
,
red white and blue wedding cakes
,
wedding cupcakes
Recent Posts