chocolate cookie recipe
0
Posted on January 1, 2014 by Traci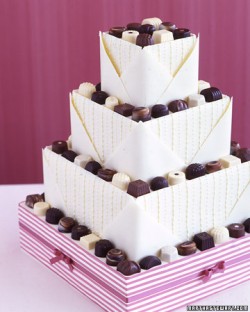 One of the most famous movie lines of all time is "life is like a box of chocolates" and now you can have a wedding cake that is just like a box of chocolates.
Check out this incredible – and rather unique – cake that features a sampler of chocolates on each tier. That's right – this cake is your very own chocolate sampler box!
Who wouldn't love this cake?
The cake was made to resemble a box of chocolates – it sits on a ribbon-trimmed board and the icing on the cake was even piped to mimic a box of chocolates. Read More
Other Posts You May Enjoy:
0
Posted on November 11, 2012 by Brooke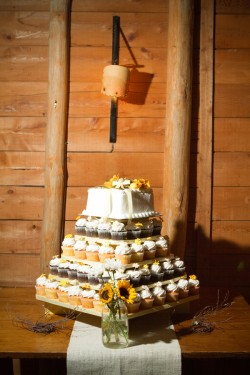 Greetings, Fellow Cake Lovers!
We're through a tumultuous Election Day and today, we celebrate our veterans.  A whole lotta flag waving going on this week, yes?
And I've been all over the map with my cake love this week.  In fact, there was one day that I said.  Yep, nope, I'm good.  No cake today.  Even I feel like going on a sweets strike occasionally.  But I usually snap out of it pretty quickly.
It's a Read More
Recent Posts