0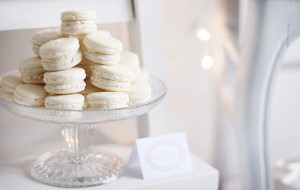 As cold and snow once again blanket most of the U.S. (except for those lucky ducks on the West Coast) we look around to see what's happening this week in the world of cakes. Some fun, some strange, some delectable – all entertaining! 
But first – some cake news:
A slice of cake reportedly from Prince Charles' marriage to Diana Spencer – 30 years ago! – sold this week in New Zealand for $290.  Seinfeld, anyone?
Jay Qualls of Maples Wedding Cakes may not have won TLC's "Next Great Baker" competition, but his shop in Murfreesboro, Tennessee, certainly seems to be reaping the rewards of his new-found fame.  Check out this article about his "Sweet Success."
Elsewhere around the web, some awesome cake goings-on this week:
Shannon Teague of Cake, Hope, & Love in Toledo, Ohio loves these super adorable cake pops – the prettiest we've seen.  We love them and think you will, too.
Two posts caught our eye this week from Austin Wedding Blog – we couldn't choose between them!  And so –
First, check out this gorgeous paper cake!  The work of Tracy Mason's Studio, the "confection" is made entirely of paper and papier mache (except for the pinecones), and we can't decide whether it's beautiful – or cruel!  Doesn't it look good enough to eat?
At a time when many brides eschew tradition, this Pure White Dessert table from Call Me Cupcake lovingly embraces it.  Perfect for the stark, clean "start fresh" month of January, we think.  My favorites?  The delectable and classic macarons, and the lighter-than-air meringues.
And speaking of dessert-bars-in-lieu-of-cakes, over at the Wedding Bee, Miss Oatmeal takes a closer look at that all-important detail to pulling off a showstopping panoply of delectable desserts:  the cute – and very, very expensive – cakestand.
Finally, thanks to Melanie Brandon at Sweet and Saucy Shop for featuring the tiniest little cake we've ever seen – created, along with other favorites of the bride and groom for a lovely, intimate, Wedding For Two.  (Scroll all the way down to see the cake…you won't be sorry.)
Read More:
Austin Wedding Blog
,
Cake Hope & Love
,
Cake stands
,
CakePops
,
Call Me Cupcake
,
Charles and Diana
,
dessert bars
,
Jay Qualls
,
macarons
,
Maples Wedding Cakes
,
Melanie Brandon
,
paper wedding cakes
,
Shannon Teague
,
Sweet and Saucy Shop
,
TLC's Next Great Baker
,
Tracy Mason's Studio
,
Wedding Bee