Sweet and Saucy Shop
0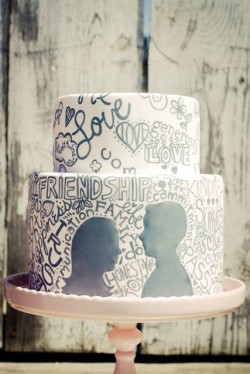 I'm a woman of many hats. I'm a mom, wife, blogger, teacher, sewer and DIYer. There are lots of things I like to do..and I spend lots of time on the interwebs looking for inspiration (lesson plans, sewing patterns, house decorating). Some might say too much time.
Recently I saw everyone talking about the Pinterest website. It took me a few weeks and then after a gentle nudge from my friend AJ at the Disney Food Blog I requested my invite. A few days ago I got my official invitation and it's been ALL downhill from there. There are wedding cakes ALL over that piece.
I have scoured pages & pages of wedding cakes. From big wedding websites, to small bakeries they are tons and tons and tons of cakes and I cannot wait to start featuring my favorites. So I am going to start here.. Read More
0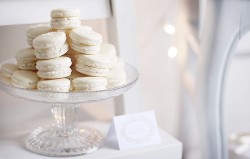 As cold and snow once again blanket most of the U.S. (except for those lucky ducks on the West Coast) we look around to see what's happening this week in the world of cakes. Some fun, some strange, some delectable – all entertaining! 
But first – some cake news:
A slice of cake reportedly from Prince Charles' marriage to Diana Spencer Read More