0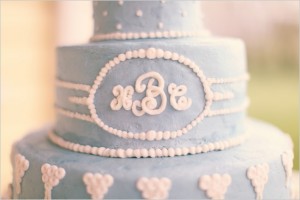 Summer may not be here on the calendar, but can't we go ahead and declare it the season of fun, of parties, of laid-backness?  With a Memorial Day celebration (and a birthday thrown in for good measure) that spanned the weekend, I am officially in summer holiday mode.
So how will you celebrate the season?  Vacation?  Concerts and baseball games under the stars?  More than a few weddings to attend?
Because of course, that's what we're interested in discussing.  So let's take a look at what's happening this week in the World of Wedding.  But first, The News:
The governor's mansion in Virginia has been around for nearly two centuries, 54 governors, and survived a Civil War.  And now, for the fifth time in its history, a wedding has been held there, as Governor Robert McDonnell's daughter, Cailin, married her college sweetheart yesterday.
It looks like Kim Kardashian's wedding to pro basketball player Kris Humphries will take place sooner rather than later.
Not sure what to wear to those weddings this summer?  Here are some suggestions on what to wear for every kind of affair.
Gilt City Chicago offers a "wedding in a box" at posh hotspot Blackbird – for a mere $28,000 out the door.
For the bride who hasn't trouble her pretty little head about such things, a primer.  Wedding Cake 101.
And now, let's take a look at The Sweet and Pretty:
How sweet is this?  Eleven-year old Katie Gustafson loves making cakes, and is already gathering a loyal following.  A superstar on the horizon?  Could be!
I just discovered Melanie Robertson's lovely cakes from her Michigan-based business, Cakebox!  Check out this stunning cake, all done up in monograms and polka dots!
Serious adorable factor on this one from GirlyWedding – a picnic-themed wedding reception.  Love love and more love!
These photos from the Disney Wedding Blog capturing a surprise marriage proposal at Disney's California Adventure, made my heart leap!  What a great job, capturing this truly magical moment.
DIY and Rustic your thing?  Check out this cake, featured on Austin Wedding Blog.  Banana cake.  Love!
And our last celebration of the outdoors courtesy of Wedding Chicks, replete with Southern charm – a wedding at Timberlake Historic House in Raleigh, North Carolina, with a beautiful periwinkle and monogrammed cake to mark the day!  (created by the wonderfully talented Heather Lehto.)
Have a delicious week!
Read More:
Black and White Wedding Cakes
,
Blue Wedding Cakes
,
Cailin McDonnell
,
diy wedding cakes
,
Gilt City Chicago
,
Governor Robert McDonnell
,
Kim Kardashian
,
monogram wedding cakes
,
polka dot wedding cakes
,
Rustic Wedding Cakes
,
Virginia
,
Virginia Governor's Mansion
,
wedding attire
,
wedding in a box