0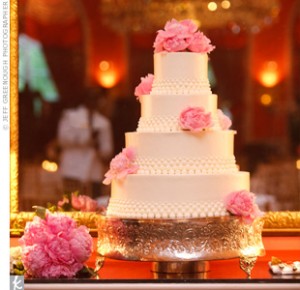 Thinking about a destination wedding?  Have you ever thought about…West Virginia?
No.  Wait.  Listen.
I'm from West Virginia.  And if you've never been to the Mountain State, then you don't know what you're missing.
There are some truly amazingly beautiful venues and sites all over the state, from Wheeling in the north, to the Blennerhassett Hotel in Parkersburg, to the rolling hills of the Eastern Panhandle.  But today, I'd like to introduce ever so briefly to the splendor that is The Greenbrier.
The Historic Greenbrier Hotel, located in White Sulphur Springs, is the playground of the rich and famous, and the pride of West Virginians everywhere.  A luxury hotel dating back to the 1850s, it has a storied past.  And thanks to new buyers who have overhauled the Grand Dame from bottom to top, she has a bright future as well.
Beautiful mountain vistas, perfectly manicured grounds, and sumptuous food await you at the Greenbrier.  Their pastry chefs aren't too slouchy either – check out this gorgeous pink and white cake, frosted in buttercream, the four-tiered almond cake is trimmed with a pearl motif, and peonies finish the elegance.  I can promise you that it tastes as good as it looks as well.
So if you're looking for a beautiful and luxurious place to host your destination wedding, think about the Greenbrier.  I think you'll be pleased.
Read More:
destination weddings
,
the greenbrier
,
traditional wedding cakes
,
west virginia weddings
,
white sulphur springs
,
white wedding cakes