lemon yellow weddings
0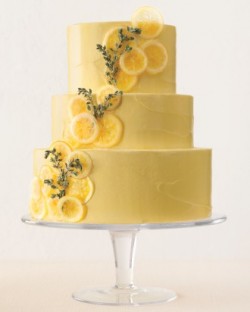 One of my all-time favorite summer flavors is lemon.
Whether it's lemonade or lemon meringue pie, you can't go wrong with lemon in summer.
Plus, their bright yellow color make everything more cheerful.
Perhaps this is why I'm loving this bright yellow lemon and thyme wedding cake.
The cake is a lemon-thyme base and in between the tiers are alternate layers of lemon curd and vanilla buttercream – two flavors that pair deliciously. Read More
0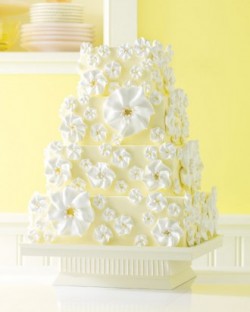 Spring is finally in the air! Can you feel it? I certainly can.
And that's why today I'm featuring a lovely yellow cake – because it reminds me of sunshine and spring and it has a warm and sunny feel to it.
Don't you just love this gorgeous confection?
I'm not a huge fan of yellow, but this cake is subtle enough that the yellow icing isn't garish or overly-bright.
It's pretty and delicate and warm. Read More
0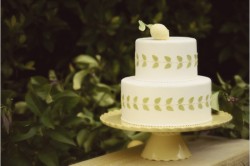 We're getting word from all over the country of April Showers…and a few April Flowers.  Friends in the Southeast are telling us of cold and rainy weather, while pals in the Midwest are crowing about the first irises of the season.  Here in the South, we continue to enjoy lots of sunshine and an early summer as usual.
As our thoughts turn to family traditions and springtime rituals of Easter egg hunts and beautiful bunnies, we are dreaming of Read More