s'mores
0
One of my absolute favorite treats has to be s'mores.
Ooey gooey marshmallows and melted chocolate between graham crackers – it's just divine.
So if I went to a wedding where s'mores were the favor? Well that might be the best wedding favor ever! Read More
0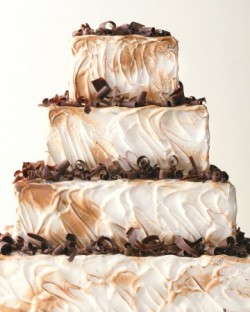 When it comes to ooey, gooey treats nothing beats s'mores.
The marriage of melted marshmallows, chocolate, and graham crackers is one of the best flavor combinations ever.
Now imagine those flavors in a wedding cake. Tell me that doesn't sound amazing.
And so, I give you the s'mores wedding cake.
This very modern twist on our favorite childhood treat is a four-tiered graham cake, with chocolate ganache and marshmallows. The Swiss meringue frosting is even "toasted" with the chef's torch. Read More
0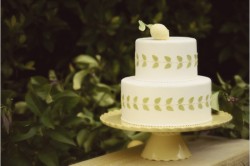 We're getting word from all over the country of April Showers…and a few April Flowers.  Friends in the Southeast are telling us of cold and rainy weather, while pals in the Midwest are crowing about the first irises of the season.  Here in the South, we continue to enjoy lots of sunshine and an early summer as usual.
As our thoughts turn to family traditions and springtime rituals of Easter egg hunts and beautiful bunnies, we are dreaming of Read More