0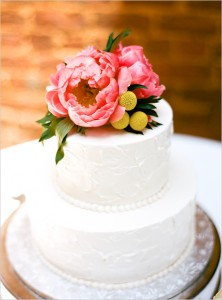 SERIOUSLY. Where did the year go and how is it October??
I know that's goofily unoriginal.  But when I typed that title just now, I was all, like…whoa.  And I'm not a like whoa kinda girl.
This has been a fantastic year for us here at A Wedding Cake Blog…and we're just getting started!  In a little under a year, we've met such warm and generous people in the World of Wedding.  We're regularly blown away by the talent we've seen.  And we're so excited to be a tiny part of it all!
So before I completely overdo it with a speech that will be far more fitting come next January, I will move on to what's new.
I'm busy running around like a crazy person this weekend – literally!  As you read, I am sleeping in after my first ever half marathon!  It super won't be my last!  But while I recover and limp around a bit and treat myself to something wicked (cupcake, anyone?), let's take a look at what's going on in the World of Wedding.  First, The News:
Here's your chance to own a piece of Hollywood wedding history when Marilyn Monroe's wedding band, given to her by Joe DiMaggio, is auctioned off once more.
Are you waiting out the marriage of Demi and Ashton?  Well, the gorgeous goofy guy stepped out Thursday with his wedding band firmly on.
From the Oh Good Grief file…Princess Kate (that's the Duchess of Cambridge to you and me) recently raised eyebrows when she took off her wedding set…while visiting a cancer ward.  Hygiene, people.
And now for some Sweet and Pretty:
Alfred Angelo and Disney are releasing first glimpses of their 2012, princess-inspired collection.  If you dream of walking down the aisle as a princess, this might be a good start.
We can't tell you WHICH of these awesome cakes from Sprinkle Bakeswe lurve more…the sixlets candy cake (candy + cake = yes! yes! YES!) or, just in time for Halloween and all things creepy, this Red Velvet cake with Edgar Allen Poe portrait.  Heck…we'll take both, please!
Can't decide between a long and short dress for your big day?  Then this convertible dress may be just the thing for you!  From Once Wed.
A beautiful French country wedding.  We love, love the bride's cloche-like veil.  Courtesy of 100 Layer Cake.
From Planning Forever, a fun take on the dessert table – a doughnut bar.
Love lace?  Emmaline Bride has tips for wearing it at your wedding.
Here's a lovely wedding featuring peonies, right down to the cake, which we share with you above.    From Wedding Chicks.
Have a delicious week!
Read More:
Alfred Angelo
,
ashton kutcher
,
convertible wedding dress
,
demi moore
,
Duchess of Cambridge
,
lace
,
marilyn monroe
,
peonies
,
princess kate