0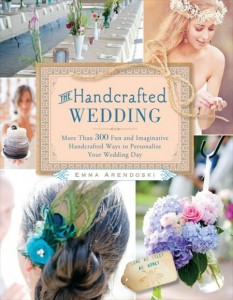 Hello Hello, my dear readers!  I hope you are having a fantastically fantastic day!  And I hope that threats of gargantuan storms aren't freaking you out too badly this weekend.
We bid adieu to Sandy here without too many worries…just a little wind and rain.  I sincerely hope and pray that all the weather folk out there are dead wrong, and that Sandy dissipates into the chilly Atlantic without so much as a whimper.  Hey – it could happen.
So, beyond weather, we have a LOT going on this week, yes?  Halloween and Trick or Treating…and other big holidays to plan for right around the corner.  My biggest challenge this year seems to be whittling down the ever-growing list of recipes that I'm dying to try!
So while I work on that, how 'bout you take a look at all the Sweet and Pretty I've found for you this week?  We'll start with what's going on right here on AWCB.
On Tuesday, I featured this incredible hand painted Double Height Flowered Wedding Cake.  This is truly a work of art!
Wednesday's featured Pink Peony Wedding Cake was an homage to the big news that I had just heard: Justin Timberlake had married Jessica Biel over the weekend and she wore a (gasp!) pink dress!
We got our ghoul on a week early this past Thursday with these Halloween-inspired Wedding and Grooms Cakes.
Caketopper Friday featured a lovely traditional bride and groom.  The interesting part?  They were perched upon wedding pie.  I love it.
For the Guys was all about a marriage made in heaven: The Simpsons + Doughnuts.
As for the interwebs, let's take a peek at what I found out there this week, all pretty and wedding-related.
As I mentioned above, Justin Timberlake and Jessica Biel made it official last weekend in Italy.  The bride wore a lovely pink gown, and will be taking her hubby's name.
Another royal wedding is in the making.  Swedish Princess Madeleine, who stands fourth in line to the throne, will wed American-British banker boyfriend Christopher O'Neill. The wedding is scheduled for the summer of 2013.
Just in time for the gift-giving holidays (and fall weddings!), Borrowed and Bleu gives us a few tips on how to tie the perfect bow.
Boho Weddings asks:  Are detail-heavy weddings on the way out as a trend for 2013?
Emma from Emmaline Bride has celebrated a huge career milestone this week: you can now get a copy of her book, The Handcrafted Wedding.  (Order your copy here!) Congratulations, Emma! (It's so lovely that we feature the cover art above.)
We're big fans of lemonade in my home, and in case you are too (or you're busy planning a summer wedding) I thought you needed to see this awesome Lemonade & Lollipop Shoppe sweets table.  It was created by Hostess with the Mostess for a birthday, but it would easily translate to a wedding celebration.
Have a Delicious Week!
Read More:
diy weddings
,
halloween wedding cakes
,
hand-painted wedding cakes
,
jessica biel
,
justin timberlake
,
Pink wedding cakes
,
princess madeleine
,
royal wedding
,
the handcrafted wedding
,
wedding donuts
,
wedding doughnuts
,
wedding pie