0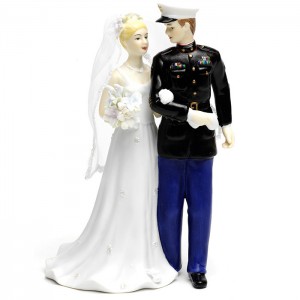 Hiya, Boys and Girls!  And a Happy Sunday to y'all!
What is the electricity that's in the air this time of year??  It's delicious, isn't it?  Football starting up…pumpkins and autumn harvests showing up in the stores…and that not-as-hot-as-hot feeling comes to the South.  I love fall, y'all.
So while I'm spending this weekend enjoying football and contemplating pulling out the fall decorations, I'm loving life.  There are get togethers to plan…shopping to do…and yummy food to eat.  Bring it on!  What are you up to?
I'll be puzzling over the holiday itinerary soon enough, but let's grab a cup of coffee, put our feet up, and contemplate some Sweet and Pretty for just a little, shall we?  We'll start with what's going on right here.
On Monday, we began a weekly series of longer posts.  This week, we explored Seven Tips for Making Your Wedding Child-Friendly.
Tuesday saw us honor both autumn and NYC on September 11 with this Apple Wedding Cake Redux.
We featured this Yellow Ruffled Ribbon Square Wedding Cake on Wednesday.
I couldn't get enough of this Petit Four Wedding Cake, which we featured on Thursday.
For Caketopper Friday, we showed you where you could get this adorable Princess and the Frog Caketopper for your favorite kiddo's birthday cake or even a small wedding cake (we've all kissed a few frogs, yes?)
For the Guys on Saturday, it was all about this fantastic Tattoo Groom's Cake.
And now, some Link Love for all of our friends out there on the Interwebs…
The Knot Wedding Shop is having a fabulous sale!  Hurry over for up to 75% savings on favors, accessories, gifts, and more! (Love the Marine Cake Topper we feature above?  It's on sale tooooo!)
Love My Dress provides a beautiful photo journey of this Kensington Palace Wedding, narrated in the bride's words.
Groom's Advice offers a fun suggestion for your honeymoon:  A Road Trip!
I adored this Anniversary Trash the Dress Shoot (although I do think we should come up with a nicer name for them.

 )  Read the story.  It's lovely. From Savvy Deets Bridal.
Looks like Michelle Kwan will be shopping for china patterns soon; the Olympic Figure skater recently confirmed her engagement to Clay Pell.
I had to share this Football Helmet Groom's Cake from Intricate Icings!  I am a West Virginia girl by birth, after all.
Have a Delicious Week!
Read More:
apple wedding cakes
,
disney wedding cake toppers
,
fall wedding cakes
,
football helmet groom's cake
,
michelle kwan
,
petit four wedding cakes
,
princess and the frog
,
road trip honeymoon
,
tattoo wedding cakes
,
the knot wedding shop
,
tips for child friendly weddings
,
trash the dress photo shoot
,
yellow wedding cakes