0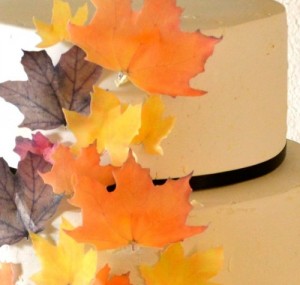 Happy Fall, Y'all!  No, really!  This time, it really is fall!  As of yesterday.  And I'm so excited for all the fun stuff ahead, aren't you?
It's been a busy week around here, so I'm gonna get right to it with a round up of our own stuff.  Enjoy!
On Monday, we asked the very important question, What is Your Cake Style?
We showed you this beautiful Pastel Thai Wedding Cake on Tuesday.
This Black and Red Wedding Cake Pop Cake stole our hearts on Wednesday.
Thursday, this Tropical Inspired Wedding Cake was front and center.
I love these Edible Fall Leaves we showed you on Cake Topper Friday!
Ahoy, Maties! How about a Pirate Chest Groom's Cake on For the Guys Saturday?
Have a Delicious Week!
Read More:
black and red cake pops
,
cake pops
,
cake style
,
fall wedding cakes
,
fruit wedding cakes
,
pastel wedding cakes
,
pirate chest grooms cake
,
thai wedding cakes
,
tropical wedding cakes
,
white wedding cakes