0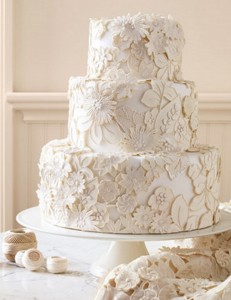 Oh, my lovelies goodness. The whole family was nice and sick this week.
So what should have been an extra week to plan for the Christmas season turned into a lot of staying in jammies til far past a respectable hour.  Everyone is on the upswing, though…except me, of course.  But I'll get there.  Someday.
There's not much to tell you about on the blog this week as a result, I'm afraid. Let's hope for better health soon!  Until then, let's recap some Sweet&Pretty, and then check out what I've found while sitting up in bed with a box of tissues and a laptop.
On Tuesday, I shared with you my birthday cake, and my homage to the neighborhood bakery.
We celebrated minimalism on Wednesday with a lovely wedding bundt cake.
For a fun alternative to cake for the kiddoes, check out these adorable cake push pops.
For Caketopper Friday, I love this darling mini cake cake topper!
And now, for a peek at my favorite posts from the World of Wedding this Week!
We love the idea of a custom cocktail for your reception, and this Persimmon Champagne is both lovely and original.  From Limm and Lovely.
One Wed has 8 holiday gifts for couples for under $30. Perfect timing!
I adore the clean feel of this linen inspiration board from Burnett's Boards.  I feature the cake above!
A gorgeous Virginia wine country wedding with touches of red — check out the bride's parasol! — from Limm and Lovely. (again

)
That's all for today, girls and boys.  Have a Delicious Week!
Read More:
holiday gifts for couples
,
lace wedding cakes
,
linen inspiration
,
persimmon champagne cocktail
,
virginia weddings
,
white wedding cakes