0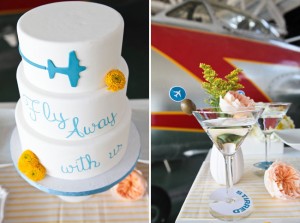 Holy Macaroni!  We are in to March, y'all!
How was your Leap Day?  To you stand an egg on end or get your broom to stand up all by itself?  (I didn't know about these things until March 1 and did not partake in the fun therefore.)  Plenty of jokes swirling around that broom bit, lemme tell ya.
But spring!  Spring!!  We can actually see it from here!  I can't wait.  How about you?
It won't be long now.  We're even hearing tell of wild daffodils peaking up out of the leaf mulch.  So before we start to get all spring crazy, we'd better FOCUS.  But first, let's check out The News:
A darling story about love at any age:  95-year-old Lillian and 98-year-old Allan tied the knot this year and landed squarely in the record books for doing so.  Never. Never. Never.  Give up!

The Maryland wedding industry prepares for a spike in business that they expect the legalization of same-sex marriage will bring.
A Leap Day wedding? Yay or nay?
Call it good news for all of our cake baking friends and bloggers across the pond:  marriages in England and Wales are found to be up 3.7%.
And now, we'll turn our attention to The Sweet and Pretty:
It's the month of green! So we thought you'd like to see some cakes that feature all things verdant:
This grass green wedding cake with dogwood blossoms screams SPRING! to me.
This pink and sage green wedding cake is, ah.  Just.  Right.
Feeling zen, are you?  Then you'll love this look – zen-inspired wedding cake.  Ohm-inspiring, actually.
Is it stately that your heart desires?  Look no further than this black and green damask masterpiece, complete with monogram.
And what of the Interwebs?  Well, here's what our friends are up to:
I love LOVE the white balloons in this wedding shoot by Sarah Marie Photos.  Is this fabulous or what?
So is anyone really going to have a Pan Am-themed wedding?  We don't know.  But we thought the cake in the photo shoot was pretty sweet.  Post via Green Wedding Shoes.  Adorable cake, which we feature above, by Jens Cakes. (Vivian Sachs, photographer.)
I adore the Sassi Holford 2012 Bridal Collection, featured here on Savoir Weddings.  And if it's a little, well, Duchess of Cambridge?  Yeah.  I'm fine with that.
A beautiful destination wedding in Sayulita, Mexico, documented on June Bug Weddings.  The Dia de Muertos cake toppers are CRAZY cute.
My Big Fat Cake asks:  What Does a Groom Gift to his Bride? Thoughts?
Are stockings back?  Or did they ever leave, or did I just move to Florida?  I didn't wear them on my wedding day (gasp!) but if you'd like to, some inspired choices, by Ok, Now What? Bride.
Have a Delicious Week!
Read More:
blue and white wedding cakes
,
blue and yellow wedding cakes
,
damask wedding cakes
,
elderly couple gets married
,
elderly couple wed
,
grass green wedding cakes
,
green and black wedding cakes
,
Green Wedding Cakes
,
groom gifts for brides
,
leap day weddings
,
marriage percentage up in britain
,
maryland same sex marriages
,
maryland wedding industry
,
mexico weddings
,
pan am themed wedding
,
pan am themed wedding cake
,
pink and green wedding cakes
,
retro style wedding cakes
,
retro style weddings
,
sayulita mexico weddings
,
wedding hosiery
,
wedding pantyhose
,
wedding stockings
,
white balloons at weddings
,
zen inspired wedding cakes