damask wedding cakes
0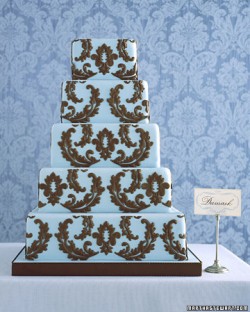 There is something to be said for an elegant wedding cake. And this damask wedding cake is both elegant and beautiful.
We've featured damask cakes here before and each time we do the cake is so incredibly gorgeous that it's almost too pretty to eat.
I love the color combination on this cake more than anything – it's what drew me to the cake, more so than the damask scrollwork.The blue and brown work so well together and they're perfect colors for a late fall or early winter wedding. And with a blue cake, you'll have your "something blue." Read More
0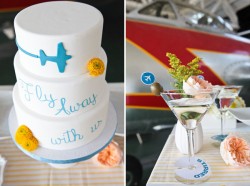 Holy Macaroni!  We are in to March, y'all!
How was your Leap Day?  To you stand an egg on end or get your broom to stand up all by itself?  (I didn't know about these things until March 1 and did not partake in the fun therefore.)  Plenty of jokes swirling Read More
1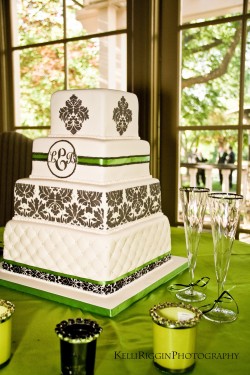 Damask. Is. So. Hot. Right. Now.
But not, Gentle Reader, for your couch. Rather, it is hot for your cake.
Renay Zamora of Sweetface Cakes beautifully serves Middle Tennessee – including Nashville, Mount Juliet, Lebanon, Clarksville, Kingston Springs, Franklin and Murfreesboro.  And Renay, it turns out, is a goddess of damask…as well as gluten-free baking.
You see, that beautiful cake that has captivated you, right next to my words?  Yep.  Gluten free.  Renay tells the story of this special cake, and the bride that goes along with it, so well, Read More