0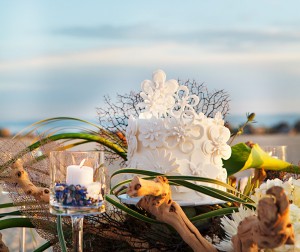 Happy Summer, Y'all!  Again!  And Happiest of Birthdays to my darling sister, Lisa, who makes age ___ look fabulous!
Well, between a myriad of playdates to plan, summer camp, visiting friends, and a beach crawl up the U.S. eastern coast (because I don't get enough sand and sun in Florida, y'all), I'm a busy girl!  But I wouldn't have it any other way, because it's fun, gracious, SQUEEEEE! and catch up and hugs and Lilly Pulitzer-wearin' busy.  Ya know?
So before I go for a workout to ensure I look good in all those bathing suits, I wanted to check in on y'all, and spend a little time looking AT and FOR some Sweet and Pretty.  Let's start with what we've been up to on AWCB this week!
We began the week on Monday with this beautiful glitz and glam assortment of white wedding cakes on gold cake stands.
Tuesday brought what is destined to be one of my favorite cakes of all time – this Lilly Pulitzer-inspired wedding cake.
We celebrated Hump Day with this all white flowers and feathers wedding cake.
On Thursday, it was ruffles and pink, with this touch of pink wedding cake.
Caketopper Friday featured a graphically inspired lovebirds cake topper.
As a transplanted West Virginian, I had to feature this awesome WVU groom's cake on For the Guys Saturday.  How 'bout them 'EERS?!
And now for some Pretty.  I've decided…no news this week.  Just pure, blissful fabulosity.
And speaking of fabulous...Sprinkle Bakes.  Cheesecake Cones. Enough Said.
Looking for ring bearer pillow inspiration?  Emmaline Bride has you covered with seven unique pillow styles.
There is nothing that I do not love about this California beach wedding, by Hostess with the Mostess.  I feature the cake above.
A stunning Austrian white winter wedding, courtesy of Polka Dot Bride, full of nods to local traditions and celebrations of local scenery – just so neat.
I laugh at myself.  You are seeing this one mostly because I LOVE the ruffled wedding dress, and the beautiful bride looks so darn good in it.  From Style Me Pretty.
The Bride's Cafe has put together a nice little photo tour of one of cakedom's most uniquely beautiful rising stars, Maggie Austin Cake.  We couldn't agree more.
If you love 1920s style and are looking forward to the newest film iteration of The Great Gatsby like I am (yes yes YES!), then check out this fun giveaway of an art deco Swarovski rhinestone bridal cuff from Magical Day Weddings.
Have a Delicious Week!
Read More:
1920s style
,
austria weddings
,
beach weddings
,
california weddings
,
cheese cake cones
,
flowers and feathers wedding cakes
,
gold cake stands
,
lilly pulitzer inspired wedding cake
,
lovebirds cake toppers
,
maggie austin cake
,
no bake cheesecake
,
pink and green wedding cakes
,
Pink wedding cakes
,
ring bearer pillows
,
ruffled wedding dresses
,
snow weddings
,
the great gatsby movie
,
white wedding cakes
,
wvu groom's cakes