0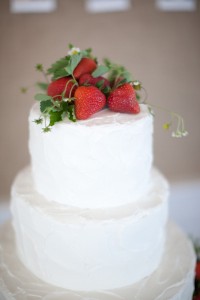 Happy Father's Day to all of our dads out there!   While we are fixin' to set out on a beach picnic (I know…tiresome…that's how we celebrate everything, it seems), I love showing you what we've been up to all week, as well as checking out what our friends are doing with their extraordinary gifts and abilities.  Let's start with our some pretty cakes, brought to you by, well, US!
On Monday, I shared with you what is destined to be one of my most favorite cakes EVER – the Teacup Wedding Cake.
Tuesday brought with it Shades of….Purple, when Kasey shared a lovely Purple Ombre Wedding Cake.  (I CANNOT get enough ombre.  Can you??)
We went a little Ooh La La boudoir on you Wednesday, with this incredible peach and black Vintage Elegance Wedding Cake.
This Coral and Nautical Blue Wedding Cake stole the spotlight on Thursday.
Cake Topper Friday went woosh, woosh, woosh (Friends reference) with the Snow Lover's Cake Topper.
Yesterday, I featured a stunning Chocolate Kumquat Groom's Cake For the Guys.
Now let's head out and see what kind of Sweet and Pretty we found this week:
Why did I include this five-strand braid tutorial from Off Beat Bride in my round-up?  A., I have long hair.  B., the directions cracked me up.  Enjoy.
Check out this adorable doctor groom's cake, featured on Disney Weddings Blog!
Say Yes to the Dress star Randy Fenoli offers three wedding dress shopping pointers.
How could we go on without mentioning Matthew McConaughey's wedding to his partner of six years, Camila Alves, which took place over last weekend at the couple's Austin, Texas, home.  Now THERE's an invitation we'd like to have gotten.
Offbeat Bride discusses wedding cake alternatives with the New York Times.
I know that the dogwood blossoms are spent for 2012, but file this away for a spring wedding next year:  a dogwood bouquet recipe, from Wedding Chicks.
A beautifully understated Cape Cod wedding, courtesy of Style Me Pretty.  I loved the simple cake, adorned with stemmed strawberries, photographed by Meredith Perdue.  I feature it above.
Have a delicious week!
Read More:
austin texas weddings
,
camila alves
,
cape cod wedding
,
celebrity weddings
,
coral and blue wedding cake
,
doctors grooms cake
,
dogwood bouquets
,
five strand braid
,
grooms cake
,
kumquat and chocolate cake
,
matthew mcconaughey
,
purple ombre wedding cake
,
snow sport wedding cake topper
,
teacup wedding cake
,
vintage and lace wedding cake
,
wedding cake alternatives
,
wedding dress advice