contemporary cake toppers
0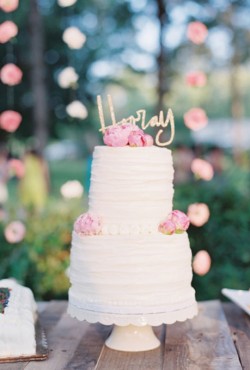 Gone are the days of the 'traditional' bride and groom cake topper. Now it's all about modern and "playful" decor for the top of your wedding cake.
I'm sure gonna miss those porcelain figurines atop a white wedding cake.
But seriously, all joking aside … I really do love seeing fun and whimsical cake topper on wedding cakes. Heck, I'm even a fan of just using fresh blooms to accent the top of your cake.
As long as the cake topper adds beauty to the cake I say go for it! Read More