0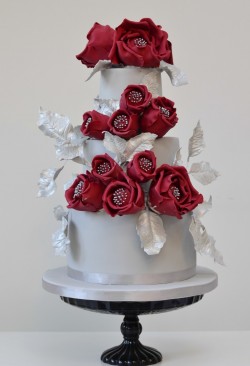 Everything is coming up roses!
OK, there aren't any real roses blooming around here yet, but I'm a total pushover when it comes to roses. They're easily my favorite flower – for weddings, for Valentine's Day, just because.
Hand me a rose and I'm a pile of mush.
Give me a wedding cake topped with roses – real or not – and I'm an instant fan.
And this cake is gorgeous. It's almost beyond gorgeous – if there was a word for that. Read More