0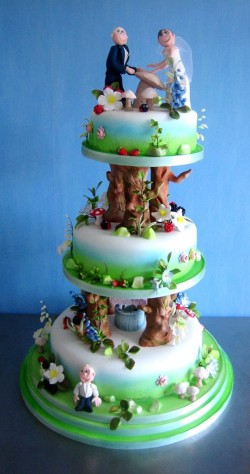 I am going to go out on a limb here and say that spring really is here to stay as we inch closer to April.
With that in mind, I wanted to find a wedding cake that was all about nature and spring-like things. I think this "woodland" wedding cake is that cake.
Our friends at Hockleys Cakes created this one-of-a-kind wedding cake for a bride and groom who "love everything woodland." I am in awe just looking at this cake and taking in all the incredible details.
The cake itself features three tiers – each a different flavor. I love wedding cakes that have a different flavor in each tier, so in my book this cake is already awesome. Read More