0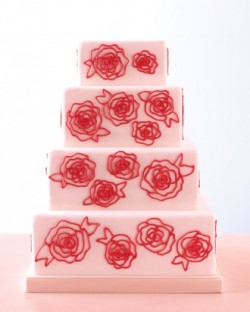 I am loving this pretty pink cake with hand-piped red roses. It's so pretty and elegant.
And, believe it or not, this gorgeous and somewhat abstract wedding cake can be a DIY project.
That's right! If you – or someone in your wedding party – is feeling particularly ambitious, this is a cake that you can create by following a few simple instructions.
I love this cake for a couple of reasons. Read More