0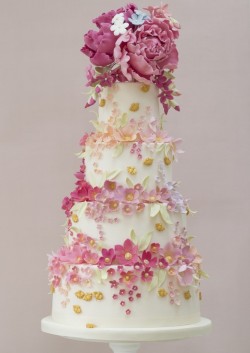 As we inch ever closer to the last month of summer, I'm doing my best to keep a firm grip on the warm weather and flowers, because we all know fall is just around the corner.
That being said, I had to share this cake today because as soon as I saw it I was in love. With a cake.
At first glance you might think "wow, this is a busy cake"…and while you'd be right, I would argue that it's busy in a good way. A really good way.
I love the stark white icing on the four-tiered cake. But what I love more are the brightly colored flowers that adorn the cake from top to bottom. Read More