pink and peach cakes
0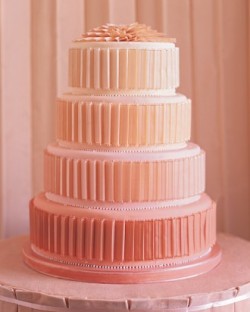 Every February I flirt with the idea of picking pink as a favorite color.
Maybe I'm inspired by all of the hearts and flowers that abound at this time of year. Or maybe it's because I secretly really like pink just a little bit more than I'm willing to admit.
Either way, I am loving this pink and peachy confection that I found!
As soon as I saw this cake, the line from Steel Magnolias ran through my head.
"Your colors are pink and pink."
"My colors are blush and bashful." Read More