rice krispie treat wedding
2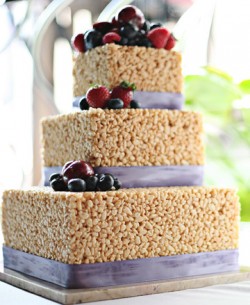 I think I'm just going to have to stop and let you process the picture of this bad boy for a minute.  Go ahead.  I'll wait.
Done?  Awesome sauce.
I'm not going to lie. I might have shouted an obscene word and did a high kick when I saw this cake. I stopped short at finger guns. You're welcome.
Since it's my 30th birthday and now that I am 30 I make apologies to no man and I do what I want when I want because I'm thirty and I Read More