snowflake cookies
0
Posted on December 16, 2016 by Traci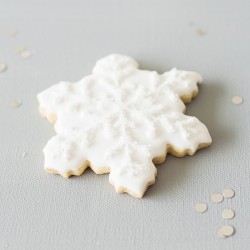 Last weekend we had a major snowstorm and after nearly a full day of snow we were left with about 10 inches of the white stuff.
Winter has definitely arrived and even though I'm not a fan of snowstorms, I do love pretty snowflake-inspired favors.
And if they're edible wedding favors – like today's festive cookies – that makes it even better! Read More
Other Posts You May Enjoy:
0
Posted on November 21, 2014 by Traci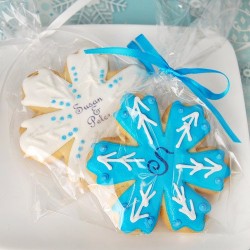 Oh the weather outside is frightful, but your wedding reception is going to be so delightful if you give your guests these adorable, personalized snowflake cookies!
I'm a huge fan of edible wedding favors and everyone loves cookies. And cute cookies are an even better deal. Read More
Other Posts You May Enjoy:
Recent Posts