bottle stoppers
0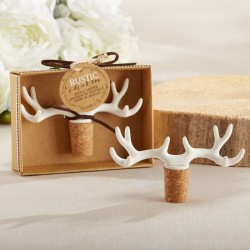 On Dasher, on Dancer, on Prancer and Vixen! On Comet, on Cupid, on Donner and Blitzen!
Since we are just days away from Christmas it seemed fitting to showcase a fun wedding favor with a holiday theme.
That fun favor would be these Antler Bottle Stoppers. (No reindeer were harmed to make these stoppers. Promise.) Read More
0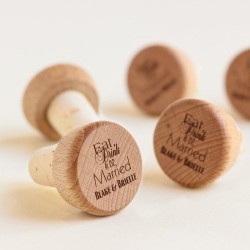 If there is one item that I'm seriously lacking in my kitchen it's bottle stoppers. Specifically, for wine bottles.
Which is why I was drawn to this week's fun wedding favor – personalized wine cork stoppers.
I love these for a few reasons. First, they're made from cork and wood, not some plastic rubbery version that has no style. Read More