cookie pops
0
Posted on January 2, 2015 by Traci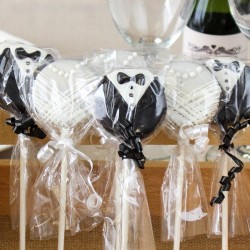 If I had to choose just one cookie to eat for the rest of eternity, it would be Oreos.
They are the best cookie on the planet, in my humble cookie eating opinion.
So when I see cute and fun wedding favors made out of Oreos I just have to share them with you!
And when we're talking chocolate covered Oreos, well there really isn't anything better than that. Read More
Other Posts You May Enjoy:
Recent Posts