heart cheesecakes
0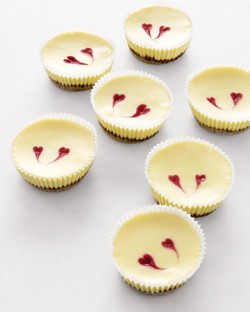 Aren't these darling?
You know, you think you've seen one cupcake, and you've seen them all.  Sher, the frosting colors change.  But the basic set up doesn't.  You have cake, you have frosting, voila.  Here's your cupcake.
But how awesomely awesome is this?  Cheesecake…instead of cupcakes.  Cheesecake as cupcakes.  And the precious little jam hearts baked right in make these uber perfect for any wedding – formal, casual, or anything in between.
Once again, it takes Read More