nautical cookies
0
Posted on April 17, 2015 by Traci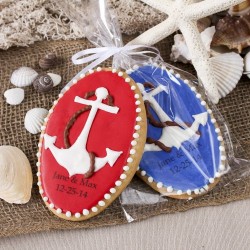 I've been daydreaming about the beach a lot lately, which is only normal after a very long and cold winter.
And it's just about time for all those summer beach weddings to happen, so it seems like a good time to feature a fun and nautical wedding favor.
So, I present to you – the nautical personalized wedding cookie.
Looks good enough to eat, right? Read More
Other Posts You May Enjoy:
Recent Posts