ocean wedding cakes
0
I love the beach. Specifically I love how the color of the ocean can change throughout a day from dark blue to greenish-blue and back again.
This wedding cake reminds me of my favorite ocean color – that sea green-blue when the water is clear and you can see to the bottom.
The three-tier cake features square cakes adorned with simple white icing and seafoam green Necco candy wafers. Read More
0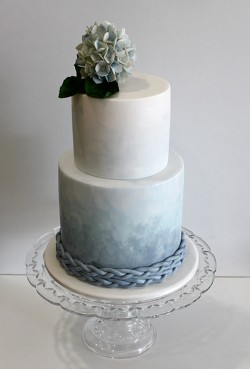 As we slowly inch closer and closer to summer it means we're getting that much closer to beach season too.
And that means beach weddings and wedding cakes the remind us of the beach.
Like today's wedding cake. It's a subtle reminder of the things we love most about the beach – the surf and the sand. Read More