Oreo cookie favors
0
Posted on November 28, 2014 by Traci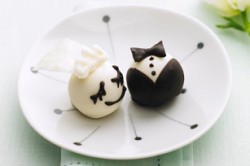 It's not often that I find a wedding favor that happens to be a DIY project but as I was browsing holiday recipes this week I found this fun little gem and had to share.
I give you Bride and Groom OREO Cookie Balls. Read More
Other Posts You May Enjoy:
1
Posted on March 21, 2014 by Traci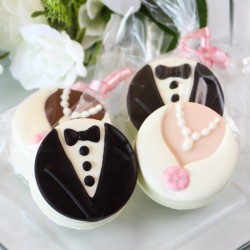 I really like the idea of giving your guests a sweet treat to take home and these 'Bride and Groom Oreos' are the perfect sweet favor.
Everyone loves Oreos, right? (Well, OK there might be one or two people out there who don't but we'll just pretend they aren't invited). And these Oreos are covered in chocolate which makes them even more delicious. Read More
Other Posts You May Enjoy:
Recent Posts