purple roses
0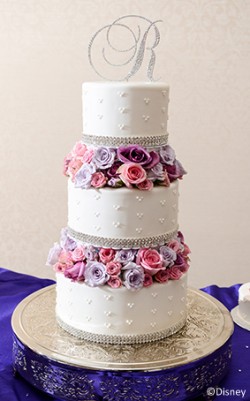 It's been a while since we featured a wedding cake from Disney's Fairytale Weddings and Honeymoons, so when I saw this cake I just had to share it!
My favorite aspect of this cake – the purple flowers. Sure there are also some pastel pink flowers in there but I am in love with the lilac roses!
I love wedding cakes with fresh flowers and when those flowers are roses I love it more. But when they're purple (and pink) roses? It's all over. I think this could be my new favorite wedding cake. Read More
0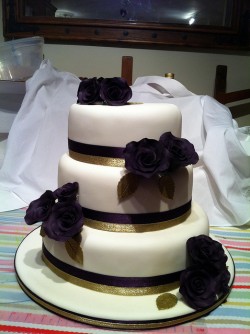 There is a small college in my town and their colors are purple and gold.  Every Saturday during football season I see cars and people covered head to toe in purple and gold.  This cake is for them…and anyone else who likes purple and gold.
I love, love, love the deep purple almost eggplant-y flowers.  A few years ago my best friend, who loves purple, was getting married and I desperately tried to convince her to let us wear eggplant-colored dresses.  This may have been selfish because I was going to be eight months pregnant at the time of her wedding and wanted a slimming color.  For some reason Read More