summertime favors
0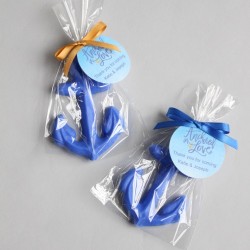 While I'm not a "boat person" (unless you count vacationing on cruise ships), there's just something about anchors that I love.
They're fun and nautical and remind me of the beach.
And if you're hosting a destination or beach wedding this summer, today's fun wedding favor might be a great addition to a welcome bag. Read More
0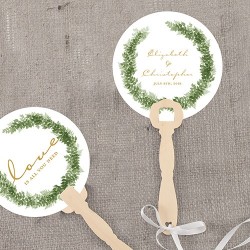 Summer means warm temps and humidity and if you're planning an outdoor wedding you want to make sure your guests keep cool.
The easiest (and most fun) way to ensure cool guests is to provide them with some stylish hand fans. Read More